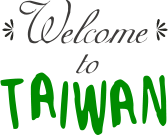 Taiwan 's total land area is only about 36,000 square kilometers; it is shaped like a tobacco leaf that is narrow at both ends. It lies off the southeastern coast of the mainland Asia , across the Taiwan Strait from Mainland China-- a solitary island on the western edge of the Pacific Ocean . To the north lies Japan ; to the south is the Philippines . Many airlines fly to Taiwan , helping make it the perfect travel destination.
Tailor-made tours can be designed to meet your special interests. If you would like a part of north island, central island, and south island, or any other type of tour that would make your trip to Taiwan amazing and pleasurable, please let us know!
We provide mini bus and intermediate in our company which is a good condition and fine performance for each one and we accede to a high insurance for every passenger in the period of tour.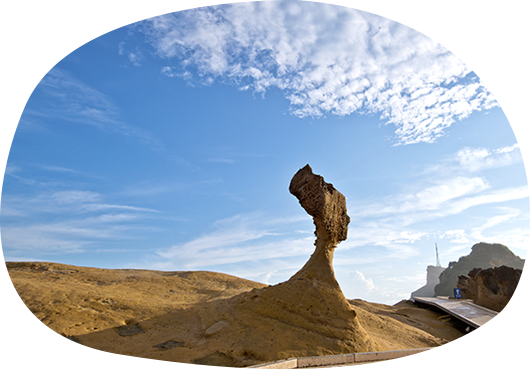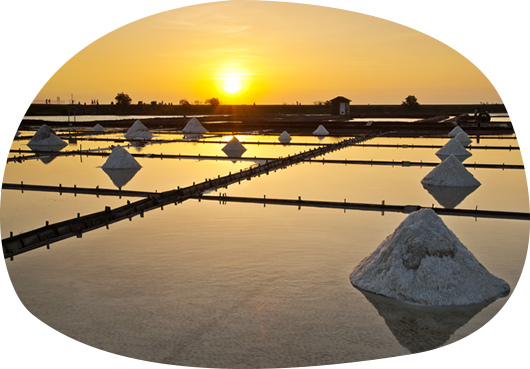 Taiwan now has 8 National Parks - Yanming Mountain(Yangmingshan) National Park in Taipei suburban, which is famous for its volcanic landscape; the Xueba(Shei-Pa) National Park, a crossing Hsinchu & Miaoli counties and famous for special fish species- Formosan Oncorhynchus Masou; locating in Hualien county adjacent to Liwu creek, Taroko National Park is known for its lofty canyon landscape; a crossing many counties in central Taiwan, Yu Mountain(Yushan) National Park is famous for its bright sunshine; locating in south tip, Kending(Kenting) National Park gives you a total touch of Southeast Asia; Kinmen National Park which is known for legacies from the war decades ago; The Dongsha Atoll Marine National Park was established in January 2007 at the north tip of the South China Sea, marking the southern portal to the Taiwan Strait. The atoll has a unique white sand landscape formed of coral and shell. Finally, both culture and natural attractions await your discovery at Taijiang National Park.
Besides, National Palace Museum, located in outskirt of Taipei City, is home to essence of the five-thousand-year Chinese history. It has the finest collections of Chinese Arts, providing an eye-opening experience of Chinese culture. Taiwan is somewhere you can experience the amazement of Chinese culture.



Suggested Itinerary
Flight No ? ETA Taoyuan INT'L Airport Gaomei Wetland Fengjia Night Market(stay overnight)

Taichung Lukang historic site Alishan(stay overnight)

Alishan stroll in Alishan forest Sun Moon Lake(Stay overnight)

Sun Moon Lake Wen Wu Temple yachting around Sun Moon Lake Green Green Grassland Cingjing(stay overnight)

Cingjing Hehuanshan 3200m altitude Taroko Gorge Hualien(stay overnight)

Hualien Chingshui Cliff coast road National Center for Traditional Arts Jiaoxi hot spring(stay overnight)

Jiaoxi hot spring Wu fen chi Waterfall Yehliu Geopark Jiufen Shifen sky lantern Taipei(stay overnight)

Taipei National Palace Museum Yangmingshan Damsui Fort Santo Domingo Taipei(stay overnight)

Taipei Taoyuan INT'L Airport ETD
We provide private and customized tour service, so the itinerary can be changed.

Airport Transfer Service
Taoyuan INT'L Airport round trip transportation service


Sedan 1 ~ 2

passengers, charge

TWD1100

One way transportation

Minivan 3 ~ 7

passengers, charge

TWD1300

One way transportation

Mini bus 8 ~ 12

passengers, charge

TWD2600

One way transportation

Big bus 13 ~ 40

passengers, charge

TWD3800

One way transportation
---
one way per car transport from Taoyuan INT'L Airport to Taipei City. Vice versa.

Contact Us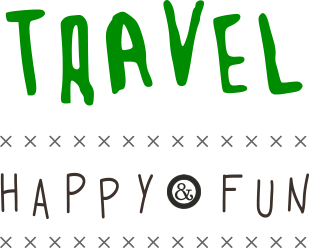 CHARLES LIAO
SF Rental Car Co, Ltd.
| | |
| --- | --- |
| Tel | 886+939508322 |
| Mail | charles.yourchoice@gmail.com |
| WhatsApp | +886939508322 |
| LINE | charles686071 |
| Wechat | +886939508322 |
| Skype | charles-s600 |